Get your perfect size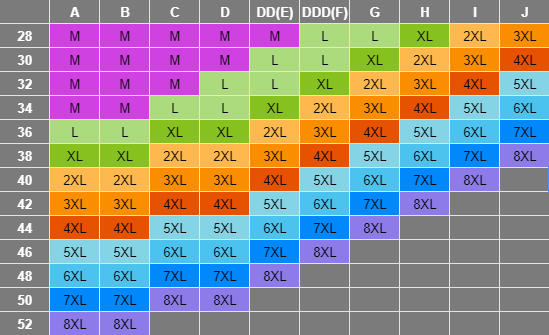 Why choose a Front Closure Bra? The advantage is that it is more gathered, more sexy, and more convenient to put on and take off.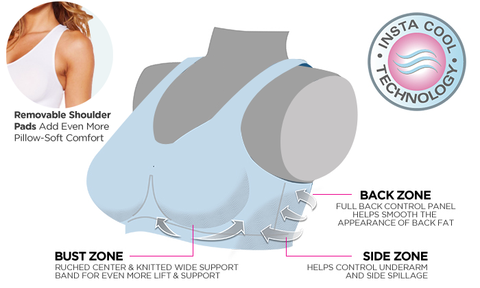 Made with breathable material, loaded with comfort features to keep you dry and fresh.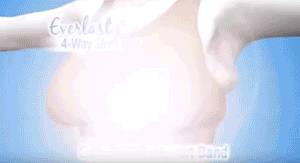 Absolutely gorgeous lace bra adds romance and flirt without losing support and comfort!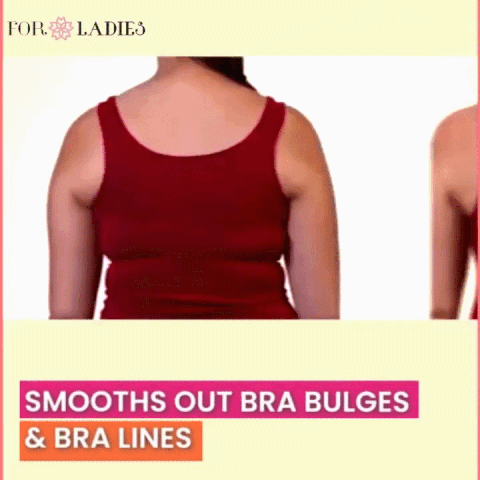 Made with sweat-wicking mesh fabric to keep you cool and dry during medium-to-high impact activities. Sagging-defying Seamless Bra offers the utmost support for bigger busts with zero wires or a banded frame – no pinching at all
The design of 5D seamed cups, wide side wings, strong cushioned shoulder straps, and U-shape back panel ensures maximum support against sagging while smoothing back bulges and correcting armpit fats for a flattering silhouette.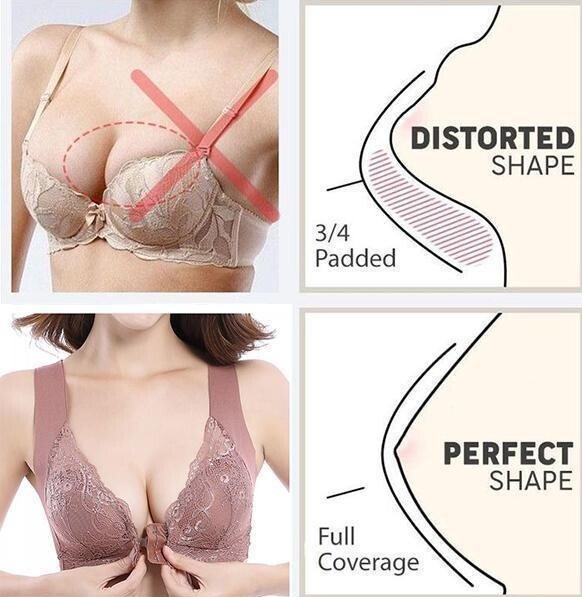 FEATURES:
Seamless cut for maximum comfort & centering support
Anti-saggy & east-west breast
Reduces side breast fat by centralizing & full coverage
No more skin marks & boob slippage
Bra-free sensation & Ultra-comfortable wearing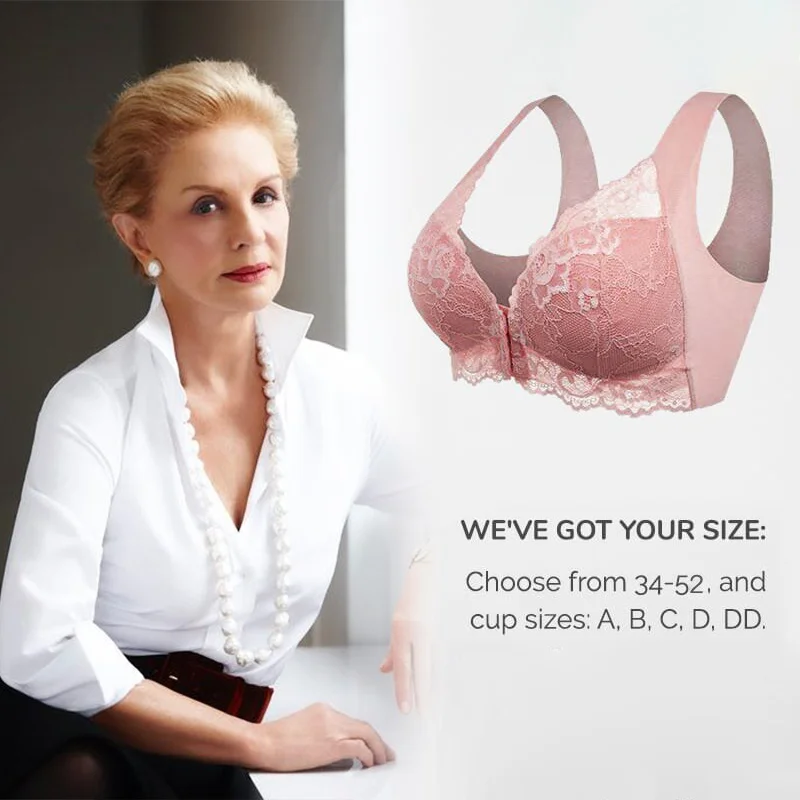 According to a study by the World Health Organization: the average life expectancy of an underwear should not exceed 6 months, and regular underwear replacement is also a necessary condition to protect women's health.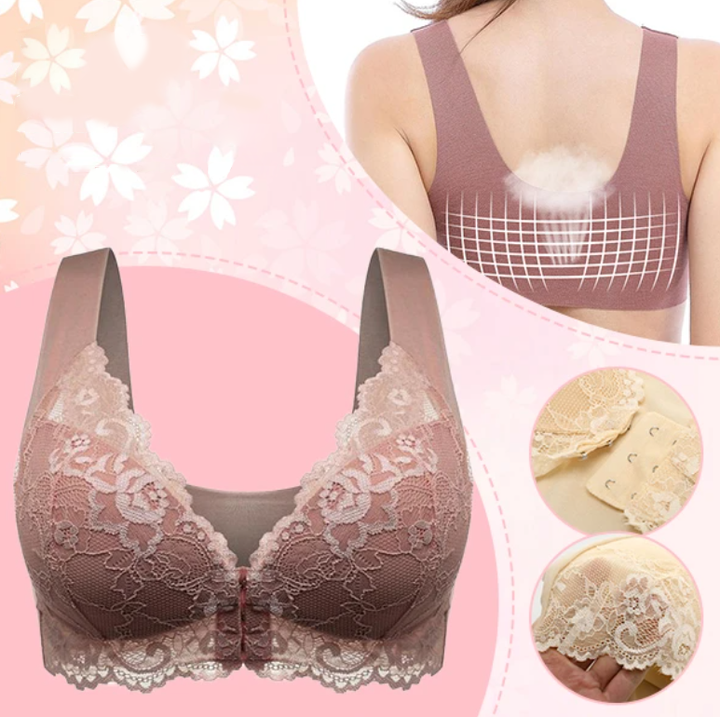 YOU ASKED, WE ANSWERED
How can I wash my bra?
To keep your new bra in the best possible condition – we recommend using a hand wash in cold water. But if you prefer machine washing, please carefully place your new bra in a zippered lingerie laundry bag and place it in a 30°C wash on a delicate setting. Never bleach, iron, or place your bra in a dryer.
Are the straps adjustable?
The best part about the Bra is that it's an adjustment-free fit! When you get your perfect size, the stretchy straps fit superbly well along the shoulders and sides, never squeezing, only supporting you and your unique shape.
What kind of bra is your Bra?
The Bra is one-of-a-kind! The Bra is the best of a push-up, a bralette, and a sports bra combined. We rejected all other "normal" categories of bras – because they all had unique problems that we wanted to solve with our Bra. There's no other bra like our Bra.
What is your Bra made of?
Main Fabric: 77% polyamide + 23% elastane
Lace: 87% polyamide + 13% elastane
Cup surface fabric: 77% polyamide + 23% elastane
Cup inside: 100% polyester
Front buckle: 100% polyamide and aluminum buckle