"I should have ordered this a long time ago! Far exceeded my expectations! This tool saved me a plumbing bill! I dropped the head of my refillable razor head down the drain.  I was so happy when I was able to retrieve it within a minute. I honestly feel this will last many years – VERY heavy duty and well made. STRONG grasp and durable handle."
⭐️⭐️⭐️⭐️⭐️ – Katrina W.
✅Verified Buyer
Objects can fall into places where the hand can't reach at any time, especially when least expected. Unable to retrieve the objects from the drain may lead to wasted time, flooding and expensive plumbing bills. The hassle of dealing with a clogged drain can be an extremely frustrating situation to encounter at any given time.

Drain Diver is an extremely slender grabbing tool that is perfect for picking up small items in narrow spaces. Squeeze the handle to retrieve items from the sink, shower and toilet drains with ease. It's an essential tool every home should have to save time and money from hiring a plumber.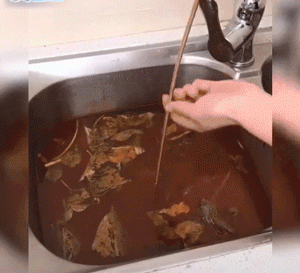 REASONS WHY DRAIN DIVER WILL CHANGE YOUR LIFE 
✅ DIVER CLAW: 
There is an extremely durable stainless steel grabbing head at one end to rescue goods from the drain. Rather than reaching the phone to call the plumber, reach for Drain Diver to save the day.
✅ FLEXIBLE MOVEMENT:
Drain Diver consists of flexible steel wiring to bend in any direction. This allows for deep dives past the "S" curved pipe in toilet and shower drains to grab the intruding objects.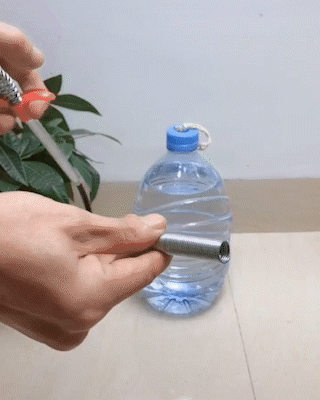 ✅ EASY OPERATION:
The spiral spring design is an easy to use squeeze trigger to open up the claw. Simply use one motion to grab hard to reach items by releasing the trigger.
✅ MULTI-FUNCTIONAL: 
Drain Diver is capable of diving both in and out of water. Whether it's to retrieve jewelry down the drain or keys under the couch, it can grab where the hands can't reach.
✅ IMPROVED DESIGN:  
The 2nd generation includes a loop handle design to protect the fingers from being damaged. Now Drain Diver™ is able to safely dive to the very bottom of the drain without fear of injury.
We understand the struggle of dealing with unwanted objects in the sewer pipes. Trying everything to unclog the drain and even calling a plumber to fix the problem can be very stressful and time consuming. A recent statistic shows nearly one in five homeowners deal with a clogged toilet or sink on a regular basis.
Luckily, Drain Diver is designed specifically to help unclog the sewer pipes without expensive bills or harmful chemicals. Not only does Drain Diver™ have a powerful claw to grab almost anything out of the drain, it also has the ability to retrieve small objects in tight spaces. Now, you'll be equipped with the proper tools to unclog the drain before picking up the phone to call the plumber!
HOW TO USE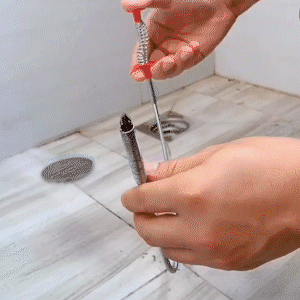 Insert Drain Diver into drain outlet

Submerge until an object is located

Squeeze the trigger to open the claw

Release the trigger to grab the object

Repeat 2-3 times depending on the object to capture all of it

Retrieve the lost object with Drain Diver!

  
PRODUCT SPECIFICATION 
Lengths: 35 in (Sink) – 63 in (Sewers, Toilets)
Width: 2.4 in
PACKAGE INCLUDES
(1) X Drain Diver
A ZERO ACHE PROMISE
At Zero Ache, we believe in the quality of our products therefore we offer a 60 Day Money Back Guarantee with no questions asked! When you purchase from us, there is ZERO Risk for you!