FEATURES
????Laptop Holder:
Offer three angles for height adjustment, which makes for eye watching and typing.
????Additional Pouch:
Come with two additional pouches for the power charger and mouse.
????Multi-layer Protection:
Outer fabric and Neoprene layer : Protect against dust dirt debris, scratches, and water splash.
Soft fluffy lining interior: offer protection against bumps shakes, and extrusion when it's put in a backpack or suitcase.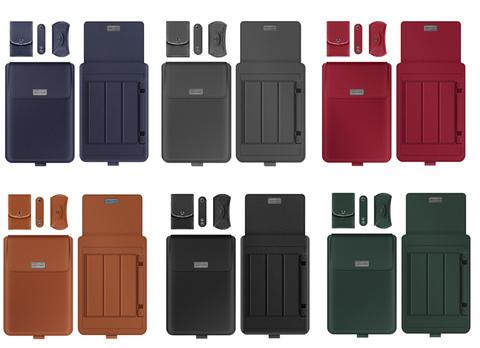 SPECIFICATION
Material: High-grade PU fabric and thick plush lining
Color Options: Black . Green . Red . Gray . Brown . Blue
Dimension: 11-12 inch: 12.1*8.34"   11.7 ounces
                     13-14 inch: 13.38*9.84"  13.0 ounces
                     15 inch: 14.76*10.74"     14.5 ounces
PACKAGE CONTENTS