Any 3 for $26.99.
Discount Applies at Checkout.
Limited Sale!Don't Miss It!!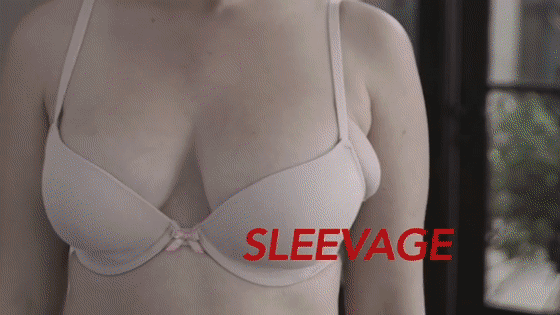 Genie Bra, As Seen on TV, is the wildly popular alternative to traditional bras. Slip into the classic favorite that has women everywhere raving. It's perfectly seamless with no hooks or straps to adjust—and no wires digging into your skin. Just a simple pullover bra that custom conforms to your shape. It features broad, no-slip support straps and a wide bottom band that won't roll. The comfort stretch fabric feels like a dream. In fact, it's so comfortable, you can sleep in it!
Buy Genie Bra and move throughout your day in total comfort. And love your curves again!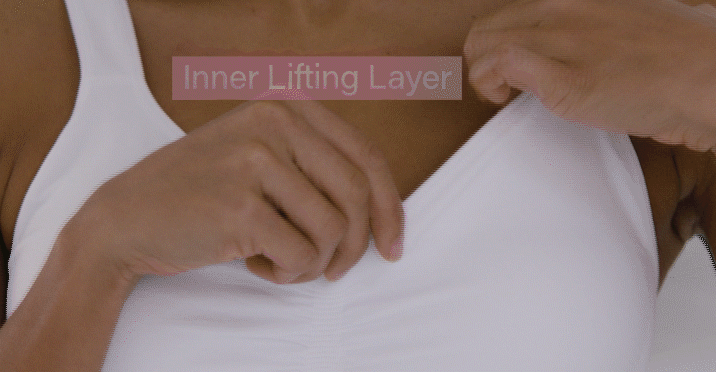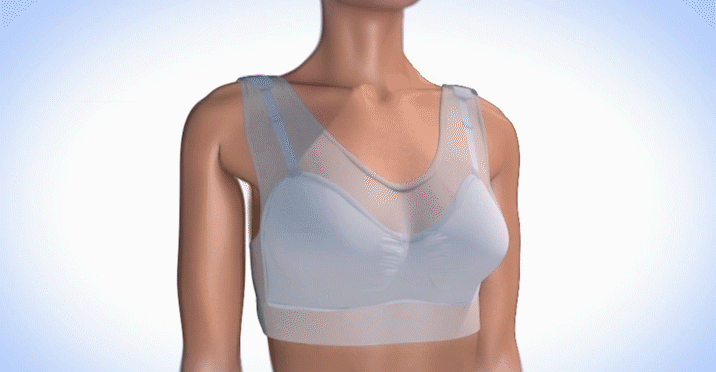 Genie Bras are Durable
Go ahead, stretch Genie Bra from end to end, and it will resume its shape. Removable modesty pads provide extra lift and coverage. Genie Bras even make great camisoles. Maximum coverage is perfect under lower cut tops and dresses. Each order includes three As Seen on TV bras. Machine wash and dry. 96% nylon, 4% spandex.
Pro Tip – If you are in between bra sizes, we recommend ordering the larger size for proper support
Genie Bra Size Chart:



Bras padded with wires don't only feel uncomfortable but also pose serious and dangerous health risk like breast cancer in the long run. Wires tend tocompress the lymphatic system of the breast, causing toxins to accumulate and cause breast cancer. With this Comfortable Wireless Bra, you won't ever have to worry about the risks in your health and enjoy a breathable comfort like no other.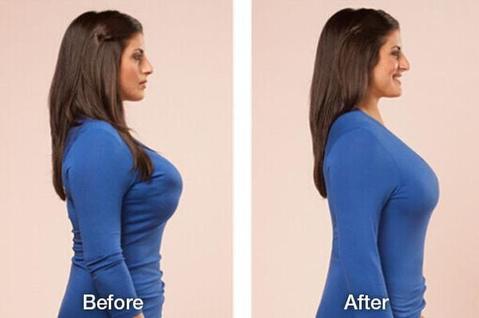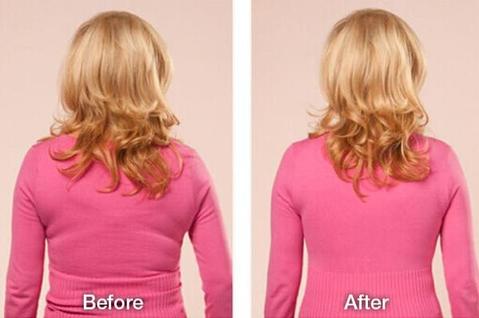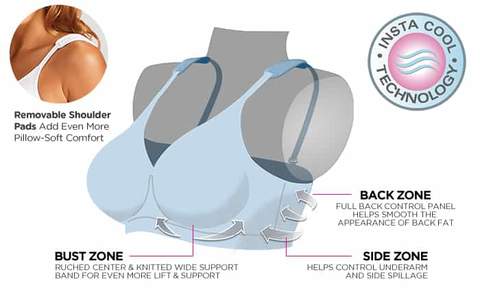 Made from the highest quality of polyester and cotton to give the ultimate comfort.
Can be worn by ladies ranging from cup sizes small to oversized; basically perfect for all women of different sizes.
Can be worn under shirts and other clothes, or as a fashionable sports bra for working out.
Wire-free seamless padded design lets you breathe comfortably and do even the most extreme physical activities without restraining your movements.
Creates flattering breast shape as it also acts as a push up bra.
Before & After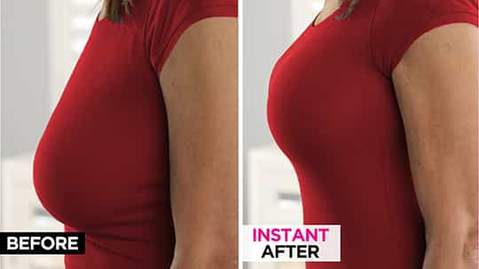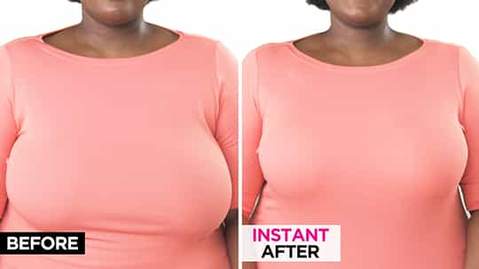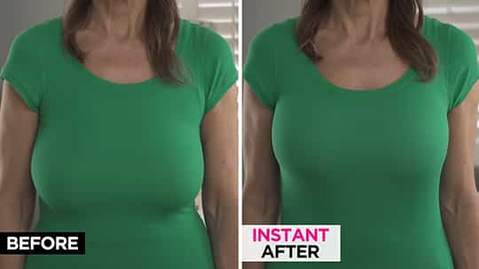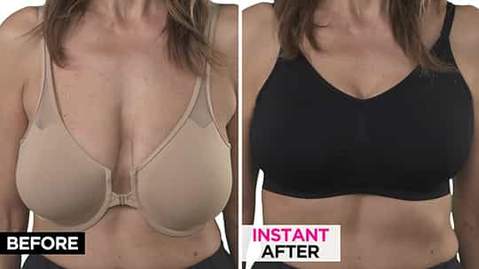 FAQs:
1. What makes the Dream by Genie Bra more comfortable than ordinary bras?
The Dream by Genie Bra is designed with extra-soft removable shoulder pads and breathable mesh cups in seamless, Everlasting Comfort Stretch Fabric. You get total luxurious comfort and the perfect, flexible fit all day long.

2. What is the fabric made of?
Everlasting Comfort Stretch Fabric is composed of 90% nylon and 10% spandex.

3. Is there any latex or silicone found in the Dream by Genie Bra?
No! The Dream by Genie Bra is both latex and silicone free.

4. Does the Dream by Genie Bra have underwire?
No! The Dream by Genie Bra is wire free and hook free for maximum comfort.

5. How does the Dream by Genie Bra keep me cool and dry?
The Dream by Genie Bra is designed with Insta-Cool Technology. Breathable, Everlasting Stretch Fabric and soft mesh cups allow fresh air in and help keep perspiration out so you stay dry all day long.

6. How does the Dream by Genie Bra give me more lift than ever before?
Dream by Genie Bra's soft contour cups, ruched center, and knitted wide-support band conform to your shape to help lift, support, and separate. Pillow-Soft Stay-Put Straps are adjustable to the perfect amount of lift you choose. Simply tighten the straps for added lift and shape.

7. How does the Dream by Genie Bra make me look slimmer?
The Dream by Genie Bra is designed with 360° of SmoothSlim Technology. Front and Side Support Bands help support and lift to eliminate spillage and sleevage. The Full Back Control Panel helps smooth the appearance of back fat. You get the perfect amount of lift and support in total comfort.

8. How wide is the support band?
The Support Band measures approximately 1.25" (31.75 mm) in width.

9. Can I wear a low neckline with my Dream by Genie Bra?
The Dream by Genie Bra is designed with an attractive lower neckline while still providing even more lift and support than ever before. You don't have to worry about your bra showing with deep necklines or button-down shirts.

10. What are the sizes?
The Dream by Genie Bra is available in sizes S–6XL.
11. Is the Dream by Genie Bra machine washable?
Yes! The Dream by Genie Bra is machine washable. We recommend washing on cold in the delicate cycle. Tumble dry low in a separate lingerie bag.