"MUST HAVE! 

Literally took seconds to do, didn't hurt, my makeup was still intact and the oil disappeared. Totally worth it!

 Super easy to clean too!
  "
⭐⭐⭐⭐⭐ 
Courtney W. ✅ Verified Buyer
 REMOVE EXCESS SKIN OIL & SHINE IN SECONDS!
Shine is a beautiful thing on our lips or nails but can be embarrassing when we have an extra layer of oily coating on our T-zone. This could make us feel uncomfortable in our own skin, especially during those important moments in life, such as a romantic date with our significant other or a meeting with our biggest client. 
And that's where Glitions's Oil-Absorbing Volcanic Face Roller comes to save the day. Made from real volcanic stone, it removes unwanted shine and achieves a mattifying effect with just a few simple rolls. It makes you feel confident and look flawless anywhere at any time!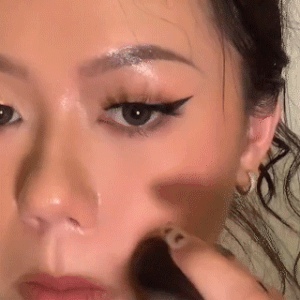 ✔️ ACHIEVE SHINE-FREE SKIN INSTANTLY
Simply roll over your T-zone or anywhere on the skin that is shiny to achieve a mattifying effect immediately. That's it!
✔️ NATURAL & HYPOALLERGIC 
This face roller is made of real volcanic stone, which can magically soak up excess oil on the skin. It is suitable for all skin types, even sensitive skins.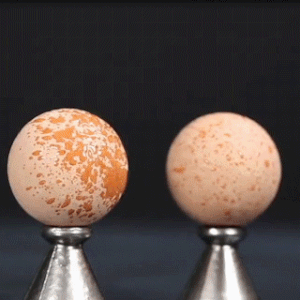 ✔️ WON'T MESS UP YOUR MAKEUP 
Feel free to use it on a clean or finished face—it won't mess up your makeup. The perfect tool for prepping or retouching your skin for a flawless texture.
✔️ FEELS GREAT ON YOUR SKIN
Rolling the stone roller across your skin feels heavenly, like a mini facial massage. Ditch your jade roller and use our 2-in-1 mattifying face roller for oily and acne-prone skin.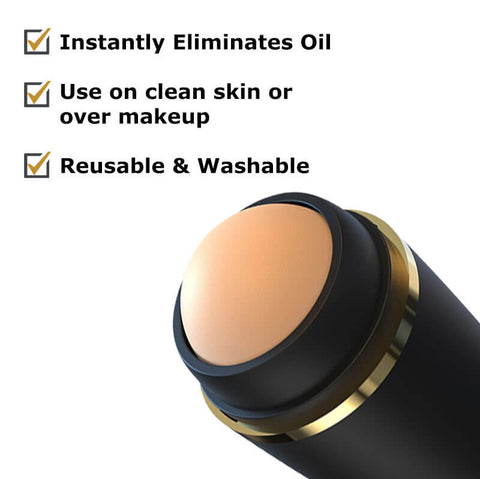 ✔️ PORTABLE 
At only 3cm x 8 cm (1.1in x 3.1in), this oil-absorbing roller can easily fit into your makeup bag or your purse. Take it anywhere at any time to keep your skin looking great all day long.

✔️ REUSABLE & WASHABLE
Unlike blotting papers for oily skin that are used once and thrown out, this volcanic oil-absorbing roller is reusable and easy to clean.


Our Guarantee
We have great confidence you will love our volcanic rollers! However, if you don't see results you can return them with our 30-day Money-Back Guarantee!
FAQ
How do I use my volcanic roller?
Gently roll on any area on the face to remove excess oil and shine instantly.
How do I clean my volcanic roller?
1) Twist-lock clockwise. 2) Wash store with warm water & soap. 3) Rinse, then air-dry overnight.
How often do I need to clean it?
It is recommended to clear your roller when it stops absorbing oil. This typically happens after 4-5 times of usage depending on your skin condition.
Does volcanic roller cause acne?
No! As with any beauty tools, volcanic rollers should be cleaned regularly and will not cause acne.
I can't find an answer to my questions, how can I contact you?
Please reach out to our email support team at support@glitions.com.