Montessori Geometric Eggs get together to exercise children's hand-eye coordination and recognition skills.
This toy helps preschool children know the number and five color, classification, and competition.
Our Montessori Geometric Eggs are strictly based on international standard PVC materials. Our baby toy also passed the CPSC test in the lab to ensure baby safety during use.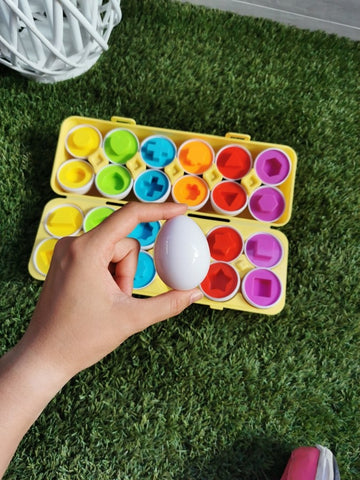 Montessori Geometric Eggs are great to teach colors and shapes naturally.
Kids can take them all apart, match them all, name the number, and tell the colors. Comes in a vessel, stored away easily and neatly. Great way to teach your child to clean up too! This is a great "grow into more activities" toy–not one that will be discharged in a month.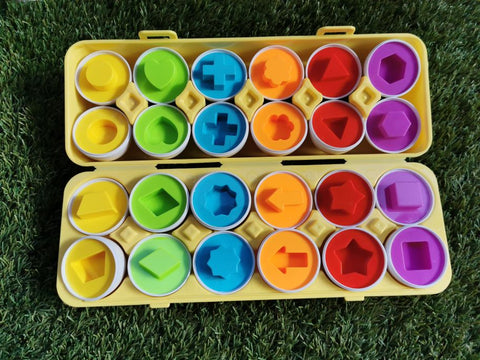 A great interactive toy
 with many possibilities for learning.
Match them by the interior color and number shape, take the eggs out, and put them back in the carton just like Mom's egg carton. Kids are engrossed in the centers and match the pieces. They pull apart easily enough to not prevent weak little hands yet stick together well enough they didn't come apart when the toddler determined to throw them around.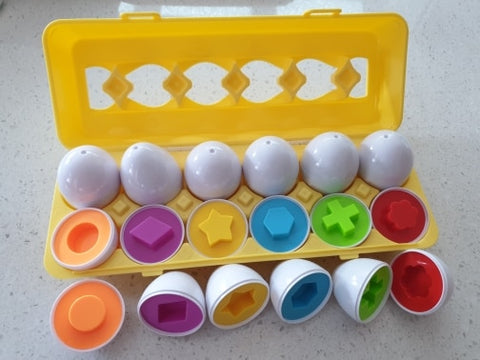 ✅Easy to open by using two hands
✅Throwing them around and opening them up and looking at the colors
✅Different colors and numbers, with corresponding colors and shapes
✅Each plastic egg contains a different color and shape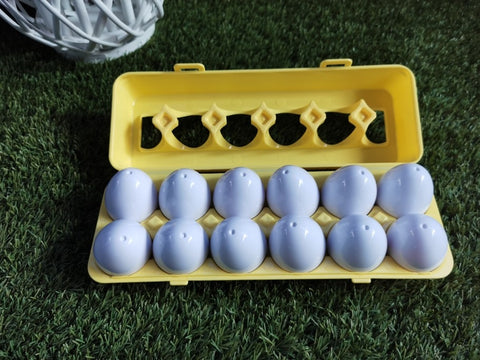 Specifications:
Age Range: >1 years old
Features: Educational
Material: Plastic
Gender: Unisex