387% SATISFACTION GUARANTEED
The ultimate automatic door for every chicken keeper! This AUTOMATED chicken coop door opener will surprise you with its WATERPROOF feature, STURDY design, Light SENSOR, 1 YEAR battery life that works in all conditions, EASY user interface, and most importantly, a LIGHT SENSOR that takes care of your chickens being safe at night and being free-range by day
–> Order Today to get FREE Shipping[split_description]
It happens to all of us, busy people! It only takes once, and there you have it – PREDATORS!
We are here to help you with our automated solar sensing chicken door.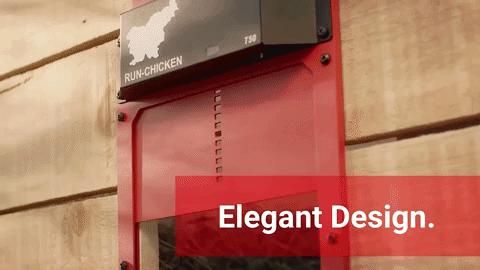 It takes no more than 10 minutes to install the door (no complicated wiring or cabling)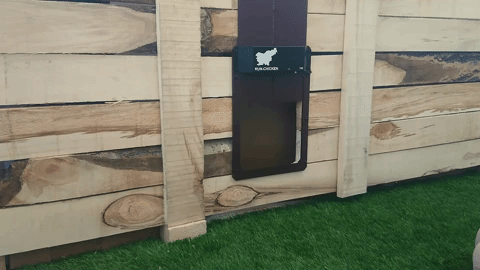 Batteries have 1-year life that works in all conditions. We use High-Quality batteries that withstand the heat and the cold. They also have minimum power use and are very reliable.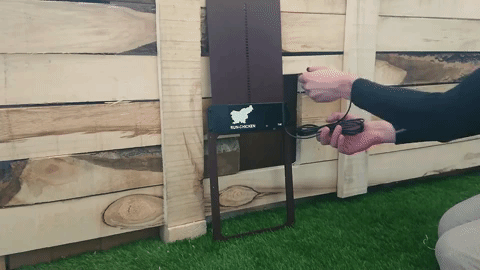 Easy to install chicken coop door

This chicken coop opener is packaged safely and comes with 6 screws, 2 x AA batteries, and an instruction manual.

No need for exhausting assembly.

The doors work by themselves using light-sensing technology, so they go up with the morning light and down when there is no light around. The intuitive design lets your chickens have the best outdoor time and most of the night's sleep when behind safe doors.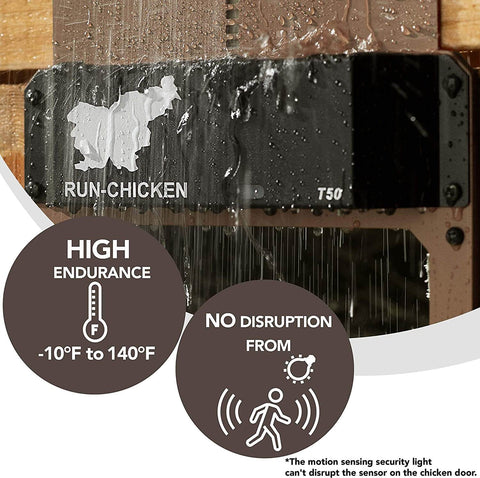 The automatic chicken coop door endures high and low temperatures, and so does the battery. Because the battery is in a waterproof casing, it can be outside in cold or warm weather, and it will run for a year.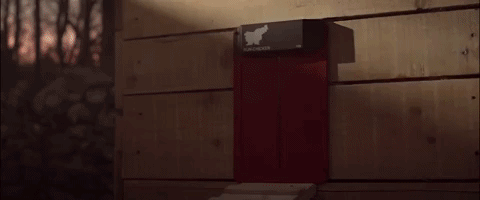 Set and go means that your door will work by itself when the sun is up and will go down when the sun goes down. If needed, you can set the timer for opening with the test button.
"It is the greatest thing ever! " ⭐⭐⭐⭐⭐
– Tina Pence, US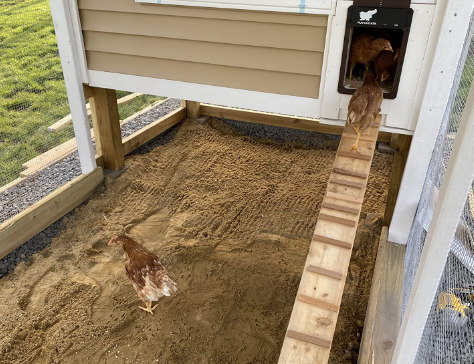 Our mission is to provide high demand products to our customers no matter what is happening in the world (a virus, a war, High prices…)
We are here to receive your Orders and solve your problems and needs.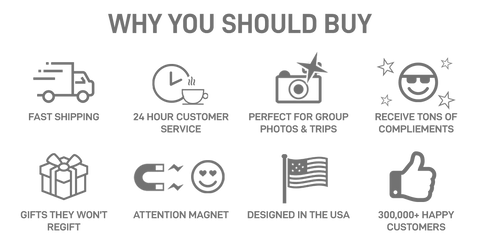 AVAILABLE ONLINE ONLY!