The Whirlwasher Will Change The Way You Clean Forever 
Experience washing the Smart way!
Whirlwasher is the perfect device for all your household cleaning needs. It generates ultrasonic waves that travel through water to eliminate dirt particles, germs and bacteria at the microscopic level, ensuring an even deeper and more efficient cleaning than traditional methods.
How does it work?
Whirlwasher operates on High-frequency vibrations using its 4 step cleaning process through wave pulsator and ultrasonic cavitation technology. Utilizing the high-pressure waves and ultrasonic oscillation, the turbines accelerates diffusion and remove greasy and rough stains, effectively eliminating dirt and sterilizing your clothes.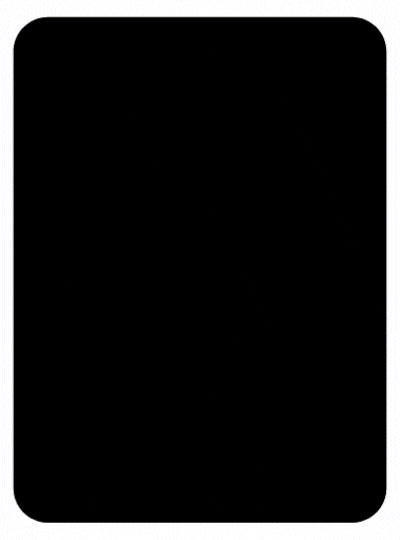 Turbo Washing with Oxidation Bubbles
The Whirlwasher produces micro-scale high-pressured bubbles to generate mechanical waves. When the washer spins both clockwise and anticlockwise, oxidized bubbles burst inside the water aiding in the removal of any tenacious dirt or stains from dishes, vegetables or clothing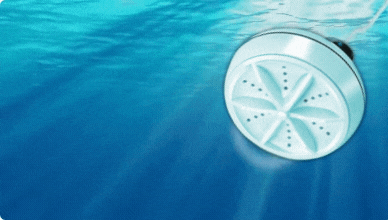 Ultrasonic Cleansing Technology with Noise Cancellation
When Whirlwasher is submerged, it sends out ultrasound frequency waves (38-40 kHz) to generate microscopic cavitation bubbles, shattering and curating immense pressure, thereby removing impurities and dirt whilst sterilizing at the same time! 
The washer also adopts modern noise vibration technology, designed to suppress noise, allowing you to use the device whilst sleeping or anywhere on the go! 
Auto shutdown
Washing has never been this easy! The washer has a built-in smart chip that automatically turns off between 30-40 minutes to save on water and power! It works exceptionally well, leaving you with a worry-free washing at your comfort! 
Compact and Portable
Whirlwasher is aesthetically pleasing and is very powerful and portable making your travel experience seamless and versatile for washing anywhere and everywhere!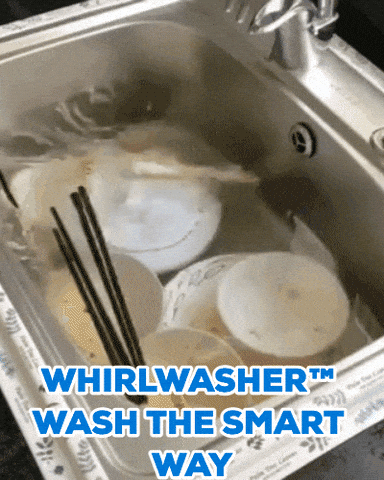 Easy to use
Washing has never been so stress-free and convenient. It is a no brainer to carry your Whirlwasher to make your washing experience effortless and efficient within minutes!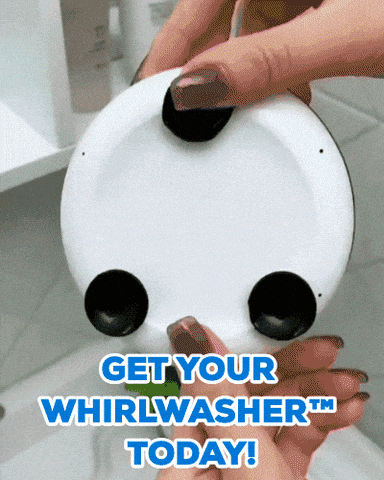 Smart and Multifunctional 



Want to skyrocket your productivity working from home or travelling? Look no further! The Whirlwasher™ is a game-changing machine that can virtually clean anything around you! It is exceptionally powerful and gentle catering high-quality wash to take care of your favourite delicates.
Water and Energy Efficient
Whirlwasher uses 70% less water, is energy efficient than traditional washers, and provides remarkable cleaning despite its compact size. Perfect for solving your day to day household chores 
Versatile
Whirlwasher is the ultimate travel companion of all time! It is perfect for all your travelling needs. Carry the washer anywhere you go to elevate your experience whilst saving time and energy, let it be camping, holidays, business trip, hotel, washing shoes, utensils or clothes. We have got you covered!