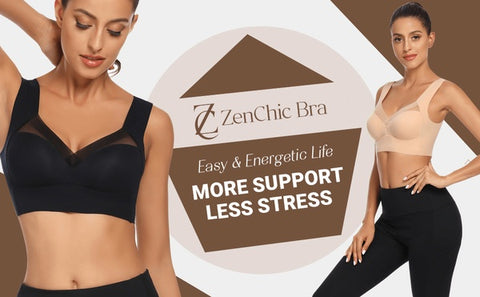 ONE BRA FOR ALL BREASTS
The ZenChic Bra offers a unique blend of comfort, support, and style. No slips – no spills – no poking – no irriation! It stays completely hidden under any outfit.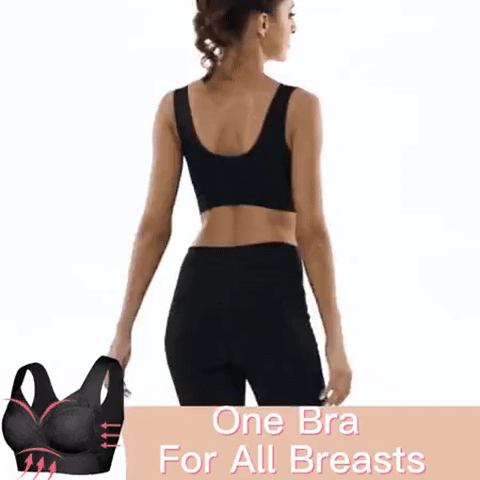 UNIQUE ALL-BREAST SUPPORT
The ZenChic bra provides instant sculpting of breasts shape & offers an anti-sagging function, creating a perkier & smoother shape with full support.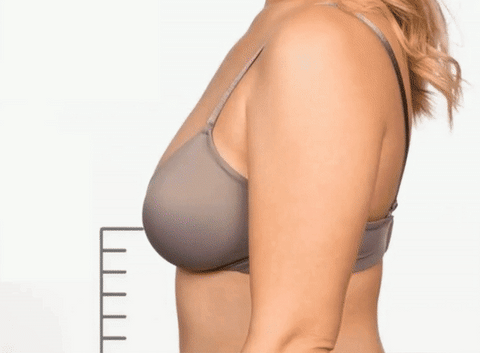 Importantly, it has a unique lift-up underband inside the cups that can both support small breasts and minimize big breasts!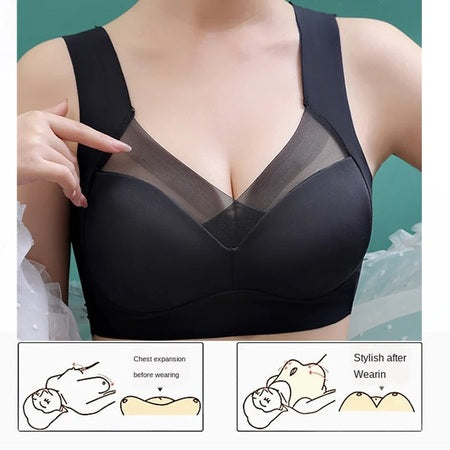 NO BACK FAT
The ZenChic Bra offers wireless support while being stretchable enough to NOT dig in and cause annoying back & armpit fat, smooths out side boobs, bulges & unsightly bra lines.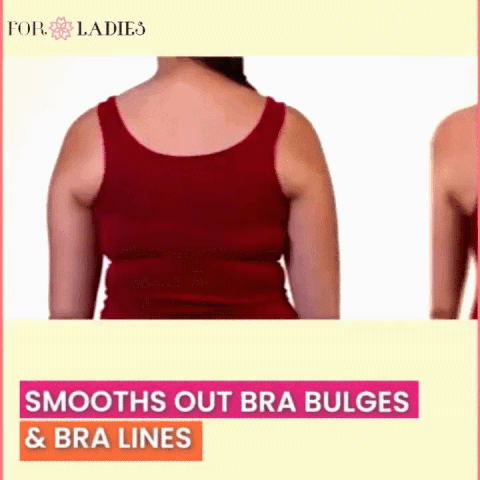 POSTURE IMPROVING
ZenChic bra Improves your posture by pulling your shoulders upright & pushing your chest forward.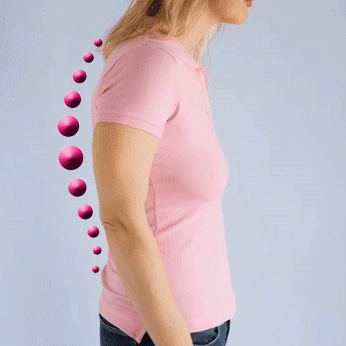 "ZERO-BRA" FEELING
Did you know: The ZenChic bra's fabric is only 0.2cm-thin? The material is soft and light for all-day wear. The bra is completely seamless, and shows no lines or bulges under clothes.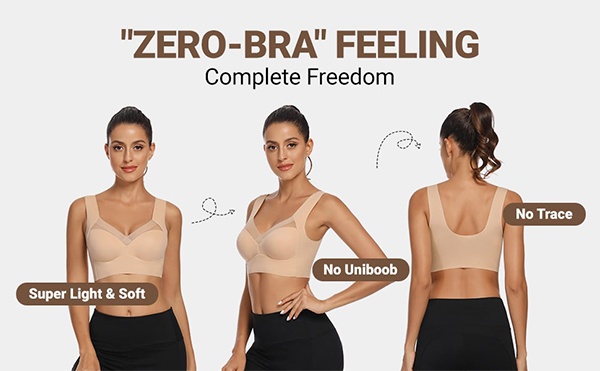 BREATHABLE & MOIST-WICKING
Our breathable fabric creates a skin-friendly, comfortable, anti-sweat solution that is built for maximum support and comfort for everyday use.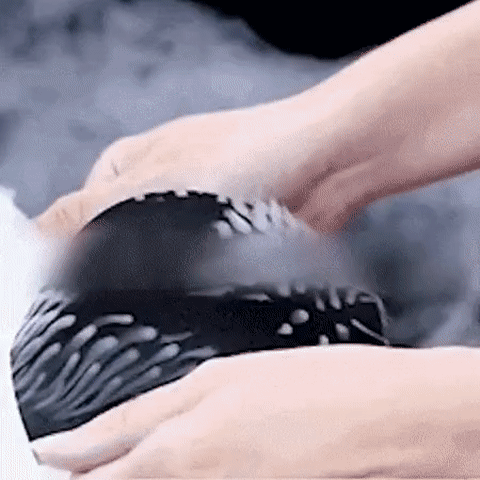 SIZE CHART:
To ensure you get the right size, please refer to our size chart below before placing your order! We have mapped our sizes to US standards, so you will always find your perfect fit.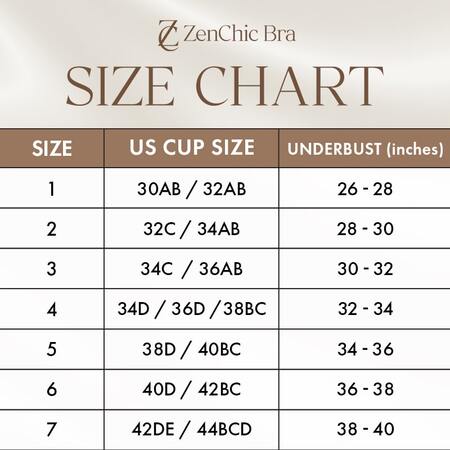 SPECIFICATIONS & CARE:
Material: Nylon & Spandex

Colors: Black, Beige, Gray, Pink, Dark Blue

Machine washable – Hand wash recommended

Hang dry to maintain shape & elasticity
Reviews
So Comfortable
Not just a pretty bra. So comfortable to wear. No wires digging in and no tight straps putting "dents" in my shoulders. The back is wider and helps keep a smooth back profile – no bulging skin. Have now bought 3 of these bras. If you want comfort and good support, try this bra.
---
Great Sleep bra. Bought it to hide my back fat roll. Super comfortable.
Great Sleep bra. Bought it to hide my back fat roll. Super comfortable.
---
Worth the buy!
Love this bra! Super comfy and very soft/smooth. The only issue that I had with this bra was that the cups aren't quite wide enough for my whole boobs to perfectly fit inside and the sides of my boobs are a little squished. But doing the scoop and swoop method helps
 Even with the side-boob-being-kind-of-stuffed-in issue, this bra is definitely worth the buy. Love the wireless aspect, and the straps are crazy comfy. The elasticity and softness of the ribcage band is super nice. Also love the transparent stretch of material above the boobs; adds a bit of a flirty vibe. Definitely recommend
---
Camila.Cs73
Verified Buyer
LOVE THIS BRA AND I AM A BRA HATER!!!
I am not one who writes reviews on every item, BUT these bras are amazing for around the house. I HATE bras with a passion, but being 64 years young, it is basically a necessity. These bras are easy on and off and more comfortable than I ever thought a bra could be. They help these aging girls look presentable if the UPS man comes, which he does usually on a daily basis. The padded cups really help on colder days too. Coming from someone who usually rips the bra off within seconds of walking in the door, when I say this one is perfect, I mean it. I wear a 36D regular bra, size large top and the large in this bra fits perfect. I'm sure you could wear this one outside the home too, but I prefer to wear it around the house. I currently own two (2) amd feel a third (3) coming my way shortly. Also, I hand wash this item and have done so many times and it retains its shape like the day it arrived. No stretching out or pad getting deformed. LOVE THIS BRA.