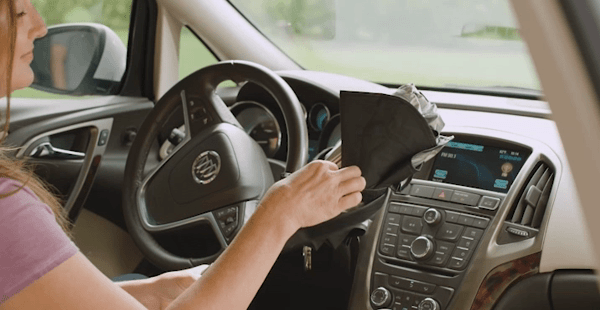 Car Umbrella Shield is the fast and easy way to help keep your car cool and comfortable in the hot blazing sun! It also helps keep your car's interior looking new and was designed to provide sun blocking protection from fading and cracking!
It works just like an umbrella: simply pop it open to expand to fit against your car's windshield. When you return, simply click the locking latch and pop Car Umbrella Shield shut into its compact size.
Easily store Car Umbrella Shield in the glove box, door panel or under the seat without taking up extra space – it collapses to less than 1 square foot. Best of all, Car Umbrella Shield's universal size fits the windshield of most trucks, cars, SUV's and more!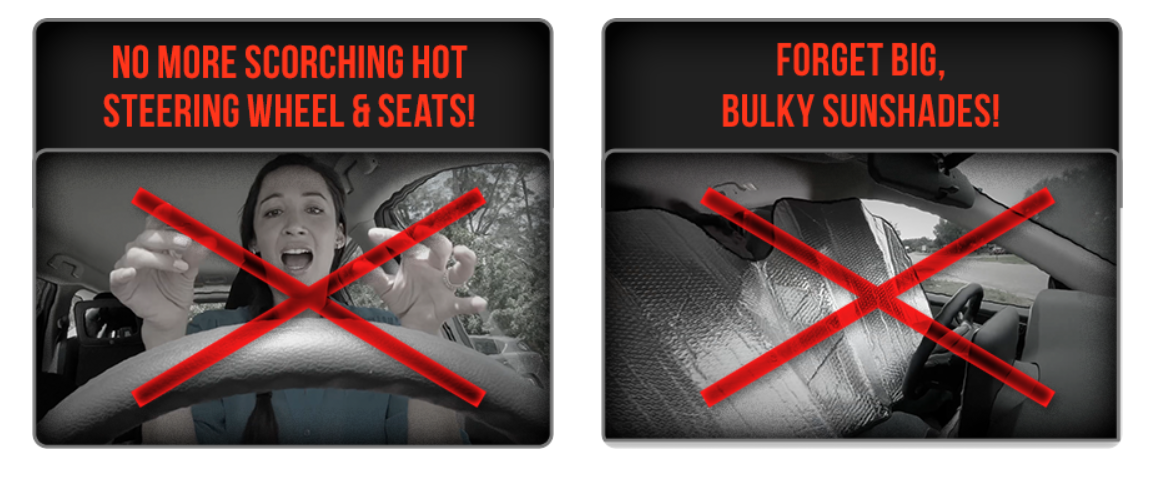 Features:
Windshield Shade: The fast and easy way to help keep your car cool and comfortable in the hot sun, the Car Umbrella Shield works just like an umbrella, simply pop it open and expand to easily fit against your car's windshield
Easy to Store and Install: Simply click the locking latch and pop Car Umbrella Shield shut into its compact size to easily store it in the glove box, door panel or under the seat without taking up extra space
Works on Most Vehicles: The Car Umbrella Shield collapses to less than 1 square foot, and its universal size fits the windshield of most trucks, cars and SUVs
Protect Your Car's Interior: The Car Umbrella Shield reflects intense heat and harmful UV rays from the sun to help keep your car cooler and provide protection from fading and cracking upholstery and dashboards
Privacy and Safety: Provide shade from your car, truck, SUV or RV while keeping your vehicle at a safe temperature by blocking the sun's rays and creating privacy with the easy to use, easy to store Car Umbrella Shield